Уважаемый посетитель сайта! Вы используете устаревший браузер. Для корректного отображения информации, пожалуйста, воспользуйтесь другим браузером или обновите используемый!
On cooperation with the Sultanate of Oman
Dr. Abdullah Masoud Al Harthy, Member of the Board of Directors of the Oman Chamber of Commerce and Industry and Honorary Consul of Belarus in Oman met with Mr. Ivan Vezhnovets, First Deputy Minister of Antmonopoly Regulation and Trade, during his working visit to Belarus today.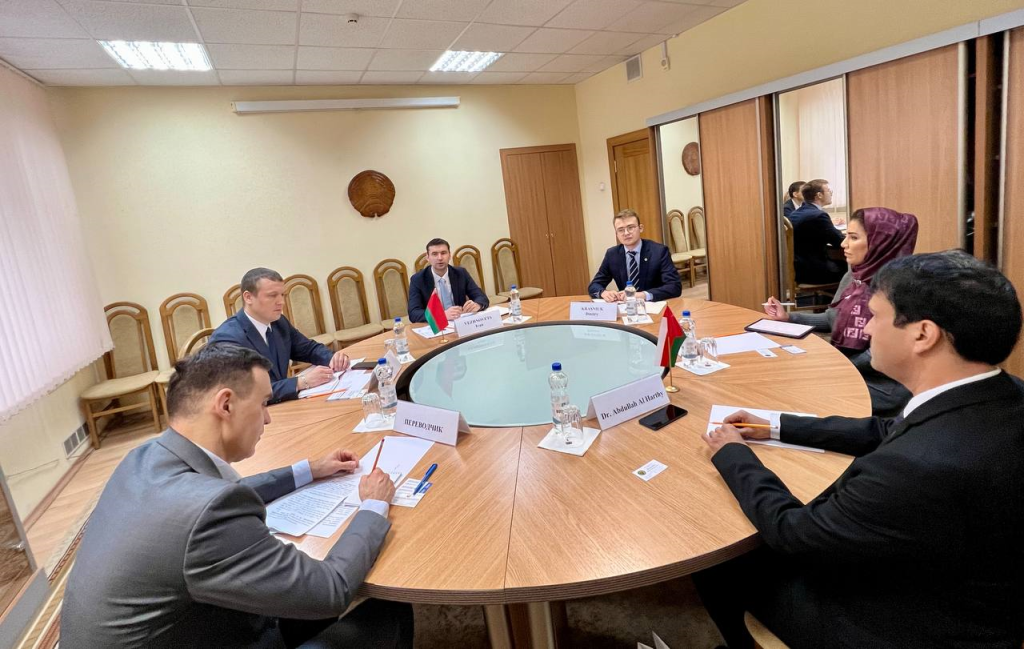 During the event, the parties discussed the prospects of trade and economic cooperation, including the implementation of projects in the industrial sector, as well as other measures to enhance bilateral contacts. Joint steps were identified to further strengthen the Belarusian-Omani dialogue in the areas of mutual interest.